Quick Facts/Frequently Asked Questions
WHAT IS ACNE?
Human skin is covered in hundreds of thousands of microscopic hair follicles, called pores. These are particularly prominent on the face, neck, back, and chest. These pores are connected to oil glands under the skin that make a substance called sebum. Sometimes these follicles produce too many cells and become blocked. As a result, sebum (oil) gets trapped and bacteria (P. acnes) begin to grow.1,2,4
WHAT CAUSES ACNE?
Why people get acne is unknown. However, there are some contributing factors: increases or changes in hormones (for example, during adolescence or pregnancy), heredity, some medications, and greasy makeup.1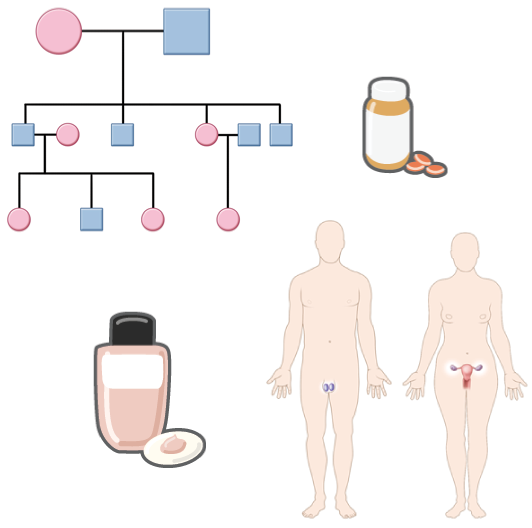 HOW LONG DOES ACNE LAST?
Acne typically presents during puberty because of the surge in sex hormones during that time. It can last for 5–10 years, and sometimes continues on into adulthood.4
Acne can occur for the first time in adulthood, and this is more likely to affect females than males, for several reasons. Examples include changes in hormones (e.g., related to the menstrual cycle, pregnancy, and menopause), the cessation of birth control pill use, and the use of greasy makeup, which clogs pores.3,4
ARE THERE CERTAIN FOODS I SHOULD AVOID?
It has been rumoured that eating chocolate, greasy foods, peanuts, or shellfish, or drinking colas will give you acne. These foods do not cause acne in most people. However, if you personally find that a particular food aggravates your acne, just stop eating it.1,3,4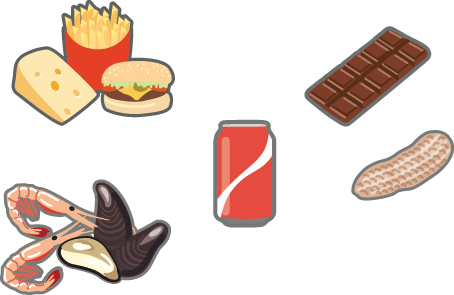 DOES STRESS CAUSE ACNE?
Despite rumours to the contrary, no, stress does not cause acne.1,3
I WASH MY SKIN FREQUENTLY, BUT MY ACNE IS NOT CLEARING UP. WHY?
Acne is not caused by dirty skin. Washing your skin does effectively remove dead cells and oil. However, you only need to wash your skin twice a day with a mild cleanser and water. More frequent washing, or scrubbing vigorously, will not improve your acne, and it might irritate your skin and make the acne worse.1,3

WILL SPENDING TIME IN THE SUN HELP CLEAR UP MY ACNE?
There is no evidence that sun helps to clear up acne.3
Spending time in the sun increases your risk of developing skin cancer, and it ages the skin; in addition, certain acne medications make you particularly susceptible to sun damage, so sun tanning is not advised.3
CAN I GET ACNE FROM SOMEONE ELSE?
No, acne is not contagious.4
WHEN SHOULD I SEE A DOCTOR ABOUT MY ACNE?
If you have tried over-the-counter medications, and they have not helped to your satisfaction, make an appointment to see your doctor. Prescription medications are often more effective.
If your acne is quite bad, see your doctor. Acne can result in scarring, and early treatment is the best preventative step.1
WHAT ARE MY TREATMENT OPTIONS?
Points to remember about acne medication
It may be weeks to months after starting a medication before you see an improvement. Give it time.3
Using more medication (e.g., applying more often than prescribed, taking more pills) will not clear up your acne faster. However, it will increase the odds that you will experience unpleasant side effects.3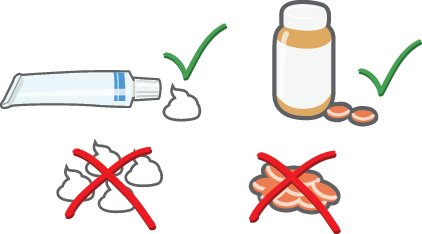 Use topical creams on the entire affected area, not just on the pimples themselves, as the cream will work to prevent pimples from occuring.3
If your skin has cleared up, talk with your doctor before stopping your medication.3
Some oral medications are best taken at a particular time of day (e.g., with a meal). Check with your doctor or pharmacist.3
If you forget to take your medication, check with your doctor or pharmacist regarding doubling up the next day or just skipping the dose.3
IS IT POSSIBLE TO GET RID OF ACNE SCARS?
Scarring can be minimized. Ask your dermatologist about the best approach for you.
Tretinoin creams and gels can be used to treat superficial scars.4
For deeper scars, treatment options include laser abrasion, dermabrasion, injectable fillers, and chemical peels.3,4
The best way to prevent scarring is to treat acne early.1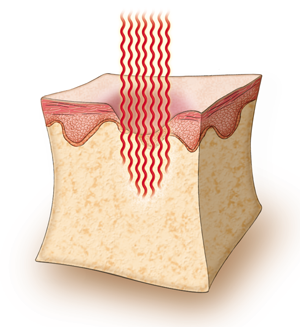 CAN ACNE AFFECT OTHER MORE THAN JUST MY SKIN?
A severe form of acne – acne fulminans – is associated with fever and painful joints.2
REFERENCES
US National Institute of Arthritis and Musculoskeletal and Skin Diseases. What is acne? Bethesda (MD): The Institute, 2010; http://www.niams.nih.gov/health_info/acne/acne_ff.pdf. Accessed January 18, 2013.
Acne.org. What is acne? San Francisco (CA): Daniel Kern Inc, n.d.; http://www.acne.org/whatisacne.html. Accessed January 18, 2013.
SkinCarePhysicians.com. Frequently asked questions about acne. Schaumburg (IL): American Academy of Dermatology, 2011; http://www.skincarephysicians.com/acnenet/faq.html. Accessed January 20, 2013.
Canadian Dermatology Association. Acne. Ottawa (ON): The Association, n.d.; http://www.dermatology.ca/skin-hair-nails/skin/acne/. Accessed January 23, 2013.