As Medical Director of HealthPlexus.net and the Journal of Current Clinical Care, I welcome you to our CME Internet portal. I hope that you will benefit from using it to achieve all your CME needs.
I feel very lucky to have had an extremely varied medical career. I originally studied Family Medicine at the University of Toronto and undertook a fellowship in care of the elderly at Baycrest Centre for Geriatric Care while starting practice at an inner city health centre in Toronto.
I worked at the health centre for about 7 years, dealing with very challenging medical, social and legal issues in the immigrant and refugee population, in patients with major mental illness and in housebound seniors.
During my practice, I sometimes wondered if becoming a specialist would help me to overcome a feeling I had that I was, in essence, a "jack of all trades and the master of none".
After a lengthy reentry application process, I was accepted to complete a second residency in Diagnostic Imaging at the University of Toronto.
The process came at some cost to my young family. A second residency is nothing to sneeze at.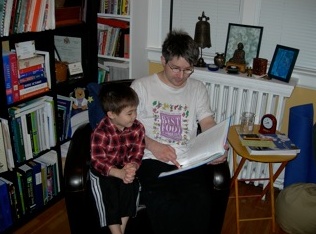 Figure 1: My son Alex watching me study for my Radiology Board Exams.
Subsequently, however, I have become a radiologist for several hospitals in Toronto, as well as others in southern and northern Ontario.
I am currently really enjoying the process of integrating my hard-won clinical knowledge my recently acquired visual expertise.
Recently, I was called in at 4:30 am to rule out pulmonary embolism in a young woman. I had been informed that the patient was acutely short of breath with pleuritic chest pain that the D-dimer was elevated.
I called the CT technologist in and took a short walk back to the hospital. While the CT was being performed I looked at the patient's chest x ray. There were subtle linear lucent streaks in the mediastinum …. findings compatible with pneumomediastinum. The ER doc had not noticed them, and looking back as a family physician I likely would not have noted them either.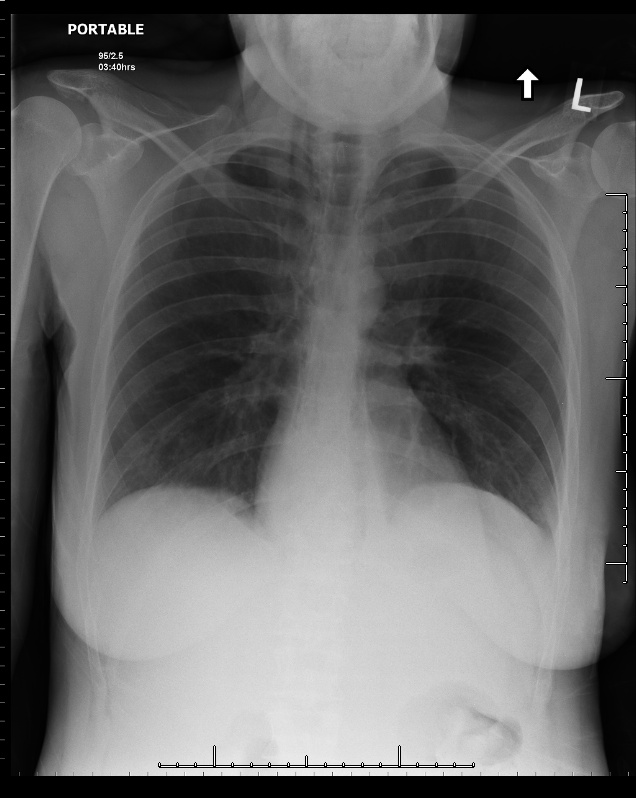 Figure 2: Chest x ray showing linear lucencies in the mediastinum compatible with pneumomediastinum.
A quick check of the CT pulmonary embolism study revealed no pulmonary embolism, but did confirm the presence of pneumomediastinum, as well as bilateral small pleural effusions and a hiatus hernia.
More clinical history revealed the patient had had an episode of wretching just before the acute respiratory symptoms started.
The patient was still on the CT table, so I administered oral contrast (which we normally do not do for pulmonary embolism studies).
A subsequent scan revealed a small amount of contrast extravasting from the esophagus into the mediastinum.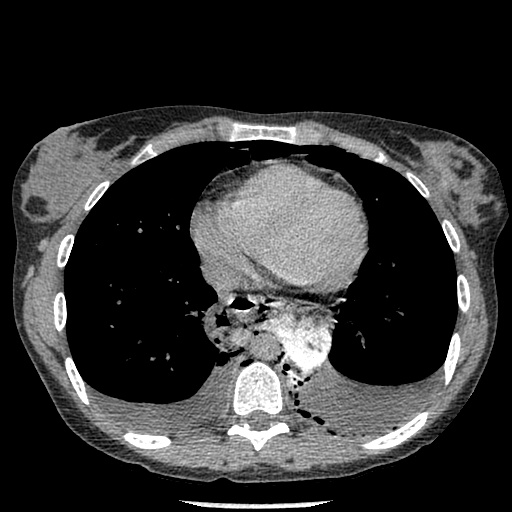 Figure 3: CT of the chest confirming pneumomediastinum and showing focal extravasation of contrast from the esophagus into the mediastinum.
I discussed the case with the ER physician. The clinical and imaging findings pointed to a diagnosis of Boerhaave's Syndrome, a syndrome consisting of rupture of the esophageal wall due to vomiting.
The condition is associated with a high morbidity and mortality and is fatal in the absence of surgical therapy. The somewhat nonspecific nature of the symptoms of the syndrome, however, have sometimes been described to contribute to a delay in diagnosis. The patient was transferred to tertiary surgical centre within an hour of her chest x ray.
In the end, being a radiologist has not really solved my issues of being a "jack of all trades and the master of none". I am a general radiologist, and my scope of knowledge and procedural skills is just as broad as in family practice. However, being a radiologist has reminded me how much physicians need to work together and acknowledge our collective strengths to solve the challenging clinical problems with which we are faced on a regular basis.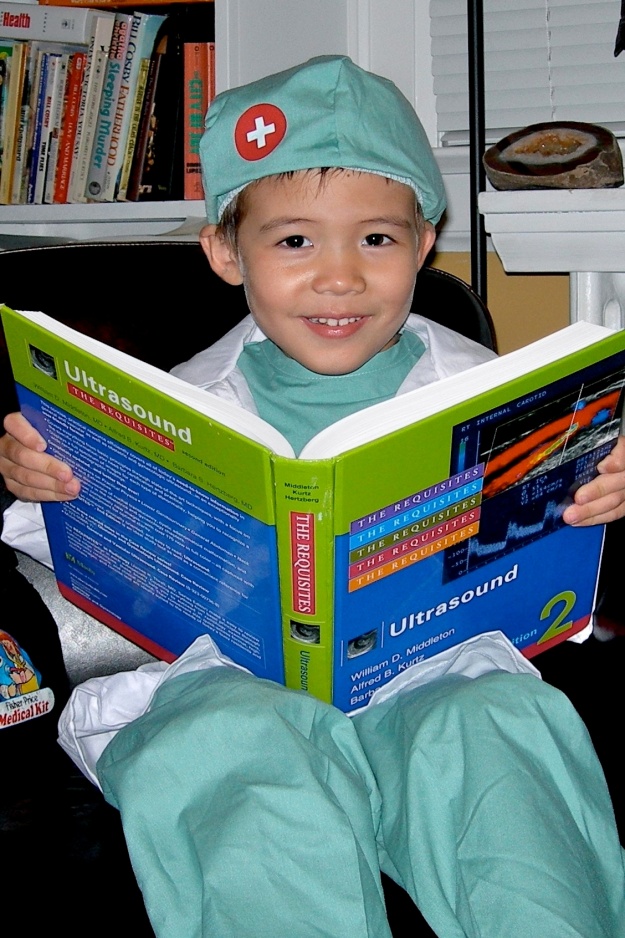 Figure 4: My son, Alex, thinks he's up for the challenge, too. Here he is "brushing up" on ultrasound imaging.