Editor's Note, Volume 9 Issue 6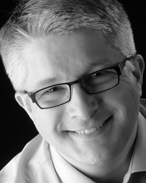 D'Arcy Little, MD, CCFP, FCFP, FRCPC Medical Director, JCCC and HealthPlexus.NET
I am pleased to introduce the last issue of 2019 of the Journal of Current Clinical Care.
Dr. Julia Alleyne, Pierre Côté, and Dr. Hamilton Hall
present
An Evidence-Based Approach to the Neck Assessmen
t. Neck pain is a common musculoskeletal condition that frequently resolves spontaneously or with conservative treatment and only occasionally requires surgical intervention. The purpose of the neck examination is to determine if the etiology is neurological or mechanical pain, which determines treatment planning, and then to rule out red flags. There is good evidence that on examination clinicians cannot reliably differentiate specific anatomical structures but they should still perform a focused clinical examination to locate typical pain on movement and establish the neurological status. Base treatment on exercise, activity management and pain control.
In Part 1 of a series on medical narratives
Dr. Zahra Bardai
examines
The Resuscitative Power of Stories: The Importance of Narrative Medicine in Training, Practice and Patient Centered Health Systems
. Stories have the capacity to move us by evoking strong powerful emotions and unlocking potent insights. The narratives that convey the lived experience in medicine bring a sense of meaning and compassion to the science of the discipline. This article is an introduction in a series that depicts stories in medicine and the influence they have on patient care, medical education and physician well being.
Dr. Marina Abdel Malak,
from the University of Toronto offers an article on
Goal-setting in the Office: Tips for Success
. Empowering patients to set health-directed goals can be a challenging process. The skilled clinician successfully supports patients in setting goals that are SMART (specific, measurable, achievable, realistic/relevant, and time-related). When goals are made in collaboration with patients, they are more likely to be long-lasting and impactful. This article will focus on how physicians can work with patients to identify, create, and work towards meaningful interventions that optimize health.
I hope you enjoy this latest edition. Wishing you a very happy holiday season!