Editor's Note, Volume 9 Issue 5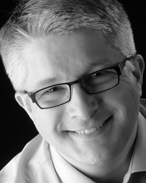 D'Arcy Little, MD, CCFP, FCFP, FRCPC Medical Director, JCCC and HealthPlexus.NET
I am pleased to introduce the next issue of the Journal of Current Clinical Care.
Dr. Ted Findlay
presents
Cannabinoids and Low Back Pain
. There is a great deal of interest in the use of cannabis-based products including medically-authorized marijuana for the treatment of almost any pain condition including low back pain. There are many anecdotal reports of patients who found it an effective treatment for chronic low back pain, one that has allowed them in some cases to discontinue other treatments such as opioid therapy. There is now easy legal access to cannabis-based preparations in Canada with or without medical authorization. However, with some notable exceptions, the evidence that would allow physicians to have a high degree of confidence in selecting this treatment modality is lacking.
In their article,
Dermatophyte infections: a fungus among us?
,
Dr. Joseph M Lam, and Miriam Armanious,
discuss superficial fungal infections that are a common occurrence in adults and children alike. Dermatophytes are the primary cause of these infections, which generally present as erythematous, scaling, annular lesions. Also referred to as "tinea", these infections are classified based on where they are found on the body, as different locations can have slightly different presentations and treatment requirements. This article provides an overview of these various presentations of dermatophyte infections and their risk factors, as well as recommended therapies.
Dr. M.S. Alam,
from the University of Calgary offers an article on the
Unknown Origins of Syncope
. Syncope is generally categorized by such known causes as vasovagal syncope, situation syncope, postural syncope, neurological syncope and postural-orthostatic tachycardia syndrome, and unknown causes. The unknown causes of syncope can be challenging to diagnose and treat since possible causes can range from benign to life-threatening. This article will focus on unknown cases with no evident cause.
I hope you enjoy this latest edition.