Editor's Note, Volume 9 Issue 4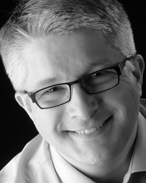 D'Arcy Little, MD, CCFP, FCFP, FRCPC Medical Director, JCCC and HealthPlexus.NET
I am pleased to introduce the next edition of the Journal of Current Clinical Care.

Drs. Eugene Wai, Pavel Andreev, Hamilton Hall, Alexander Chung and Greg McIntosh
present
Electronic Health (eHealth) Solutions for Low Back Pain.
Electronic Health (eHealth) technologies for back pain care, including websites and mobile apps, are rapidly growing. Unfortunately, the clear majority are unregulated and not considered credible. Given this growth, clinicians require the tools to help their patients navigate through the "wild west" of options towards more trustworthy platforms. Artificial Intelligence and digital technologies anchored in behaviour change theories have the potential to further transform these eHealth platforms.
In their article,
Readdressing Recalcitrant Rashes: Alternate Approaches to Atopic Dermatitis
,
Linda Yang and Dr. Joseph M. Lam
examine atopic dermatitis a common pediatric disease with a chronic relapsing-remitting course, causing distress to patients and family. In patients who remain recalcitrant following treatment with topical steroids, adjunctive therapies including bleach baths, wet wraps and phototherapy as well as systemic immunosuppressants may be considered. Many novel therapies are in development and act on various aspects of the immunologic cascades involved in atopic dermatitis. The article briefly summarizes up-to-date evidence for the use of these therapies in the pediatric population.
Holly Clark
a freelance health writer, offers an article highlighting
5 Technological Innovations for Those with Dementia
. People with dementia and their caregivers can feel some relief due to technological advancement which is meant to improve quality of life. This technology can enhance autonomy as well as independence, manage possible risks in homes and minimize stress. The article takes a look at communications aids, electrical appliance use monitoring, reminder messages, home care robots, and in-home cameras.
I hope you enjoy this latest edition. Please consider commenting or submitting an article of your own.